A COLOURFUL MULTIVERSE
Where Art, Story, Toys and
Gaming come together
Kaiju Legends is a community-driven collectibles project, while building our own ecosystem around the metaverse. The first wave is a Ethereum collection of 7777 generated Kaiju that will arrive on the 15th of August, in collaboration with Crypto.com.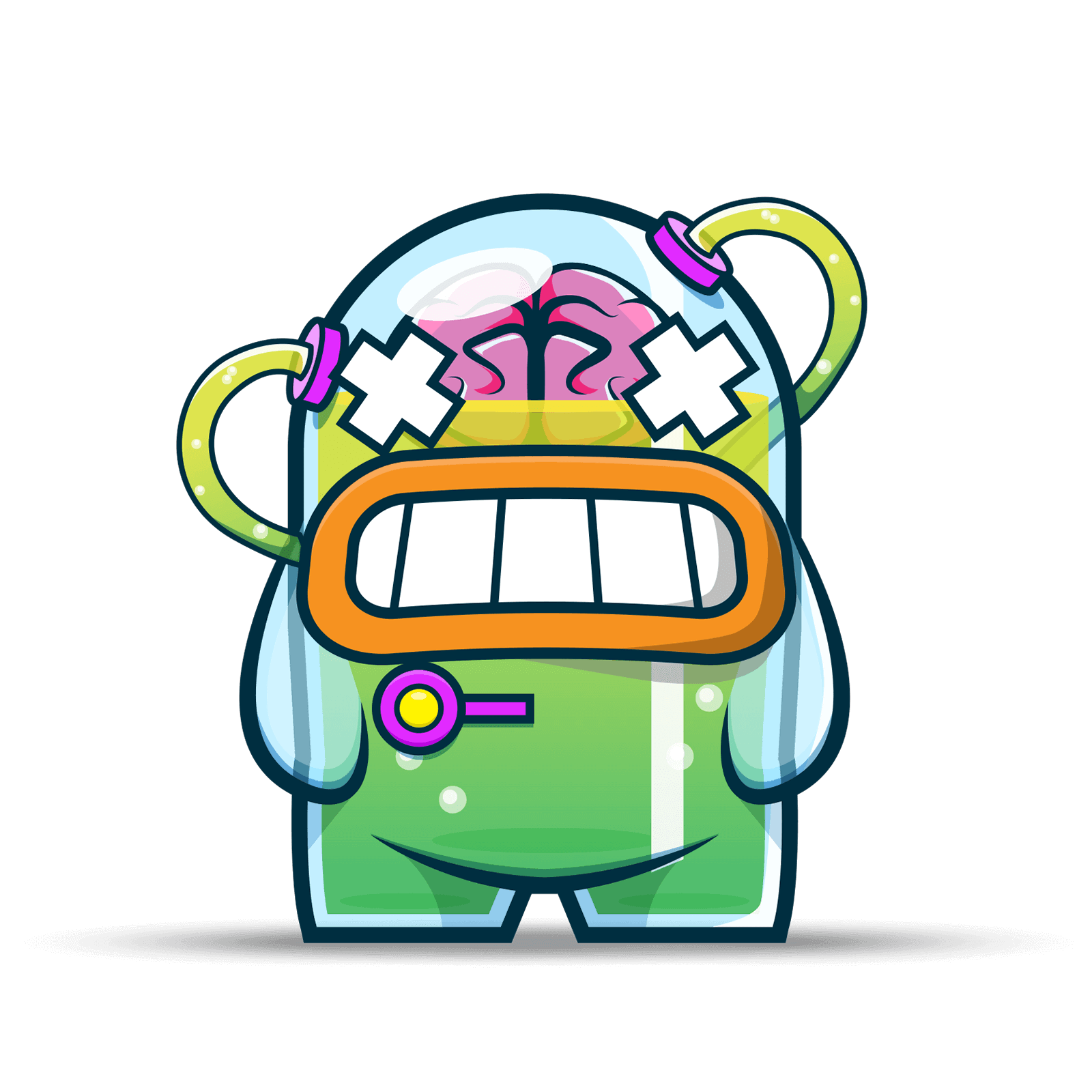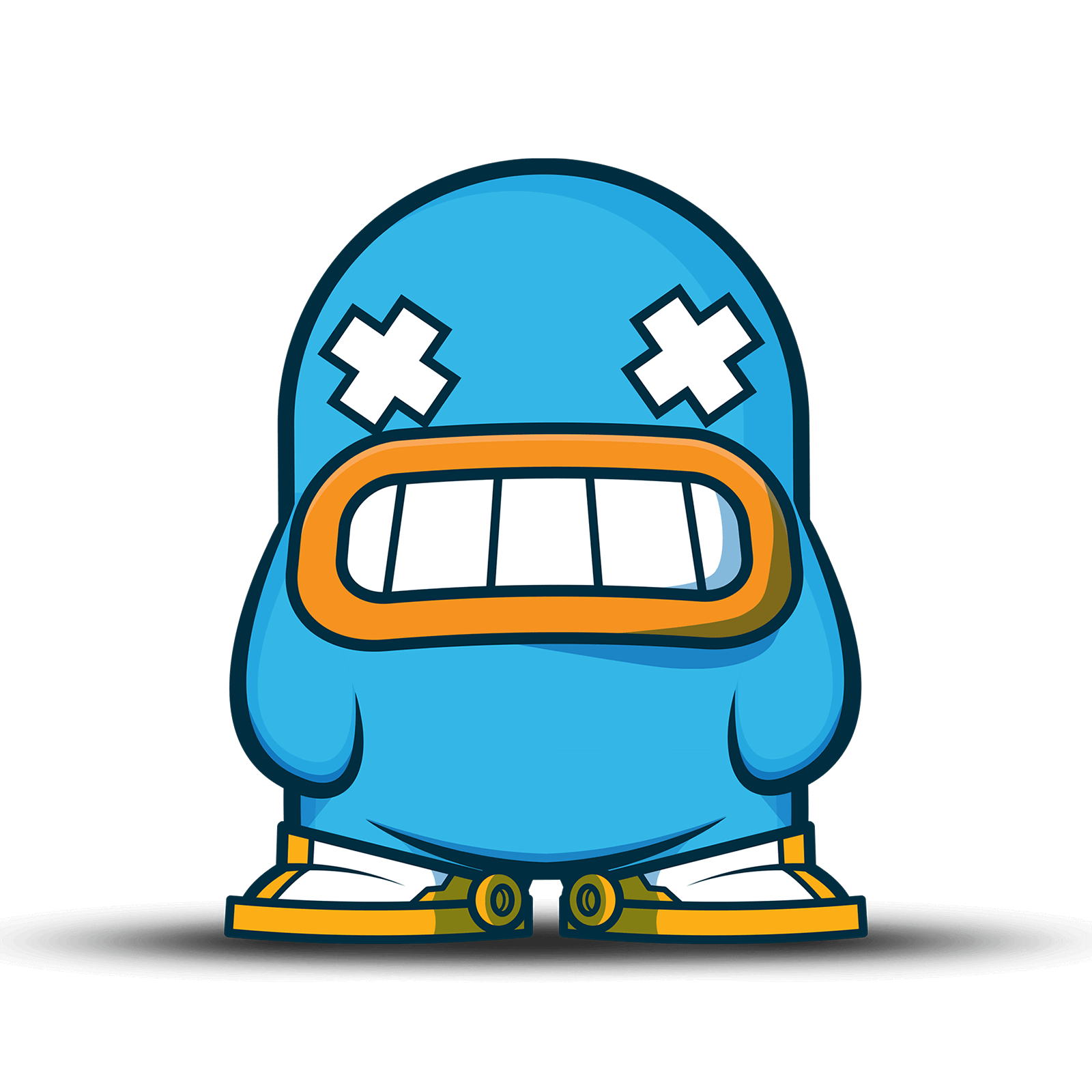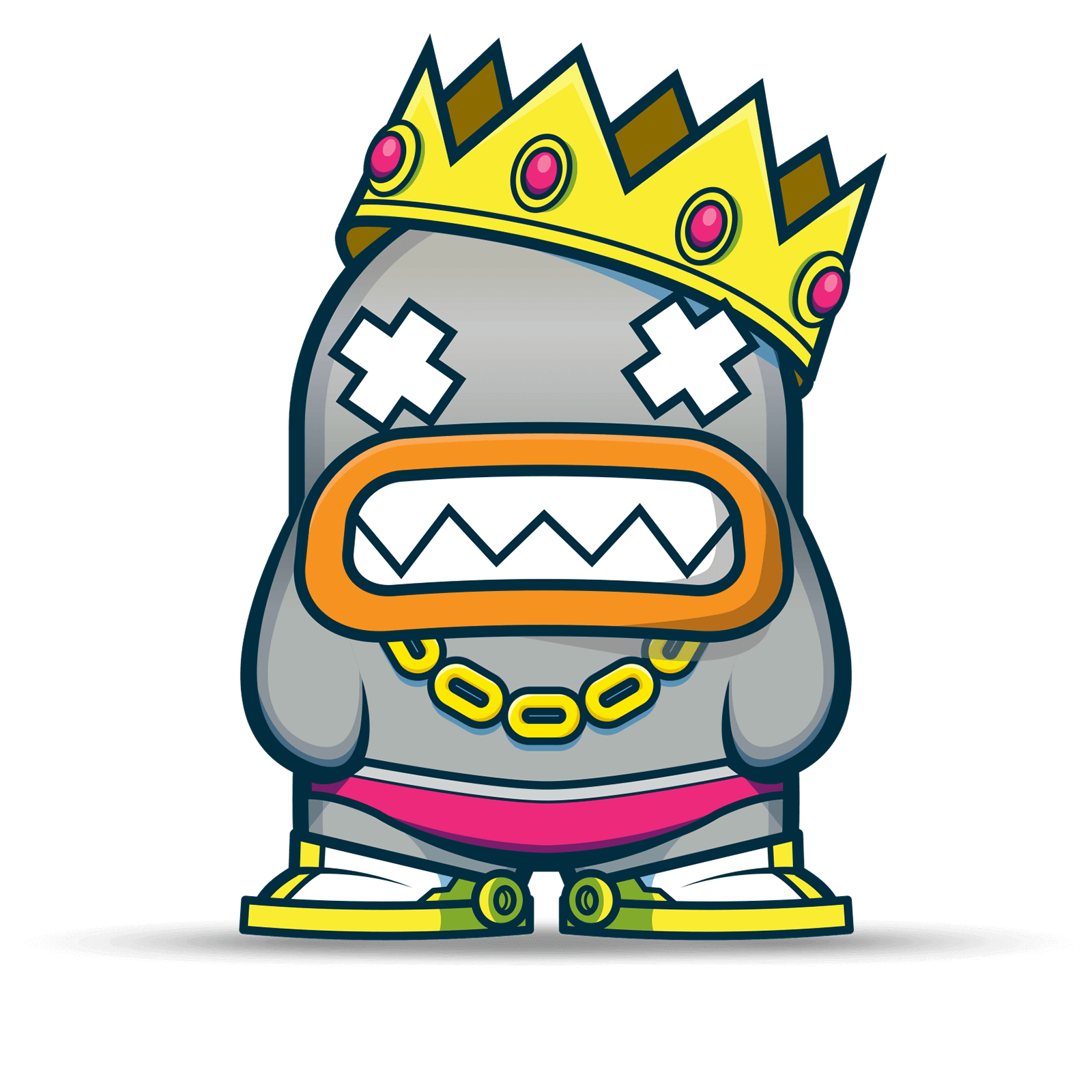 In collaboration with
Don't miss release dates or Whitelisiting
Keep up with our latest news and events.
Subscribe to our punchlist!


THE STUFF OF (KAIJU) LEGENDS
Original artwork
Art by Pixelkaiju
Unique collectable NFT characters by Pixelkaiju, a professional illustrator and toydesigner who has worked for clients such as Hasbro, Disney, Samsung and Nickelodeon.
Join us on Discord
We ♥ Community
Kaiju Legends is a community centered project where the community has real influence over key development and additional roadmap suggestions.
Join Discord
Multiplayer madness
Kaiju Legends Arena
When we hit the roadmap requirement for the game, your NFT will grant you access to the Kaiju Legends Arena game with NFT-holder exclusives.
For the greater good
Charity Fund
We think it's important to use our multiverse to support various philanthropic activities. That's why we're setting up a Charity Fund where our community can decide which animal charity to donate to.
THE NAME IS PIXELKAIJU,
AND LIFE IS PRETTY SWEET
I'm kind of a big deal, one of a kind and adored by all! That is, of course, until that freak portal appeared out of nowhere! I got transported to some weird superdimensional landscape of non-Euclidean geometry and mushrooms, tons of mushrooms.
Long story short: I ate something there I probably shouldn't have and before I knew it, my back was itching from these strange globules. Before I could scratch them off, thousands of baby Kaiju popped out, quickly developing into silly, dumb or mean variants of myself. After a lifetime of being alone, I suddenly had to adapt to being surrounded by, well, my offspring! Or clones! Or whatever!
Alright. Enough is enough. After all these shenanigans, it's up to me to make things right again and get these annoying brats back to the dimension they came from. Either that, or disintegrate them with my death ray! RAAAWWWRR!!
Join Discord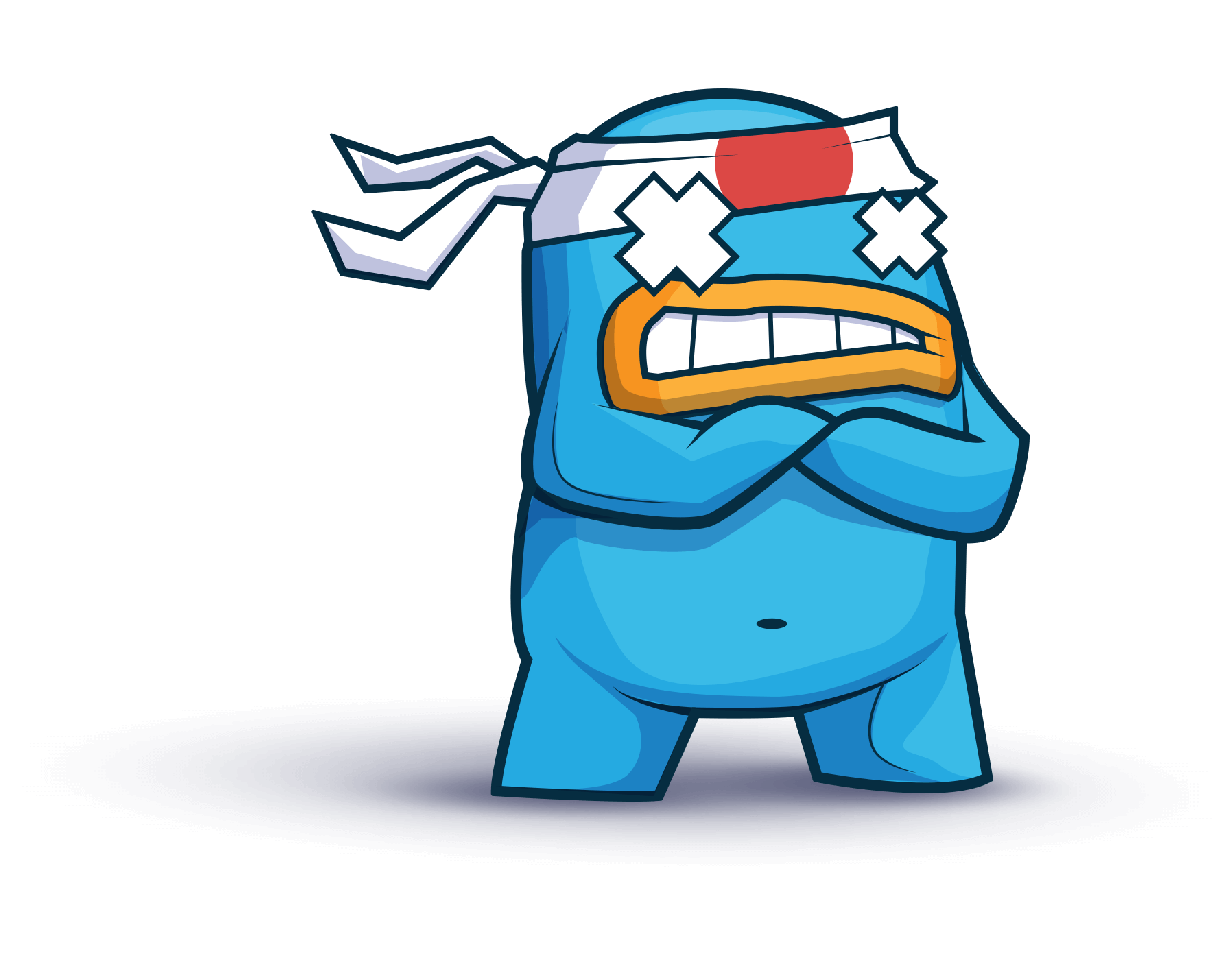 Meet the Artist
JORDY TE BRAAK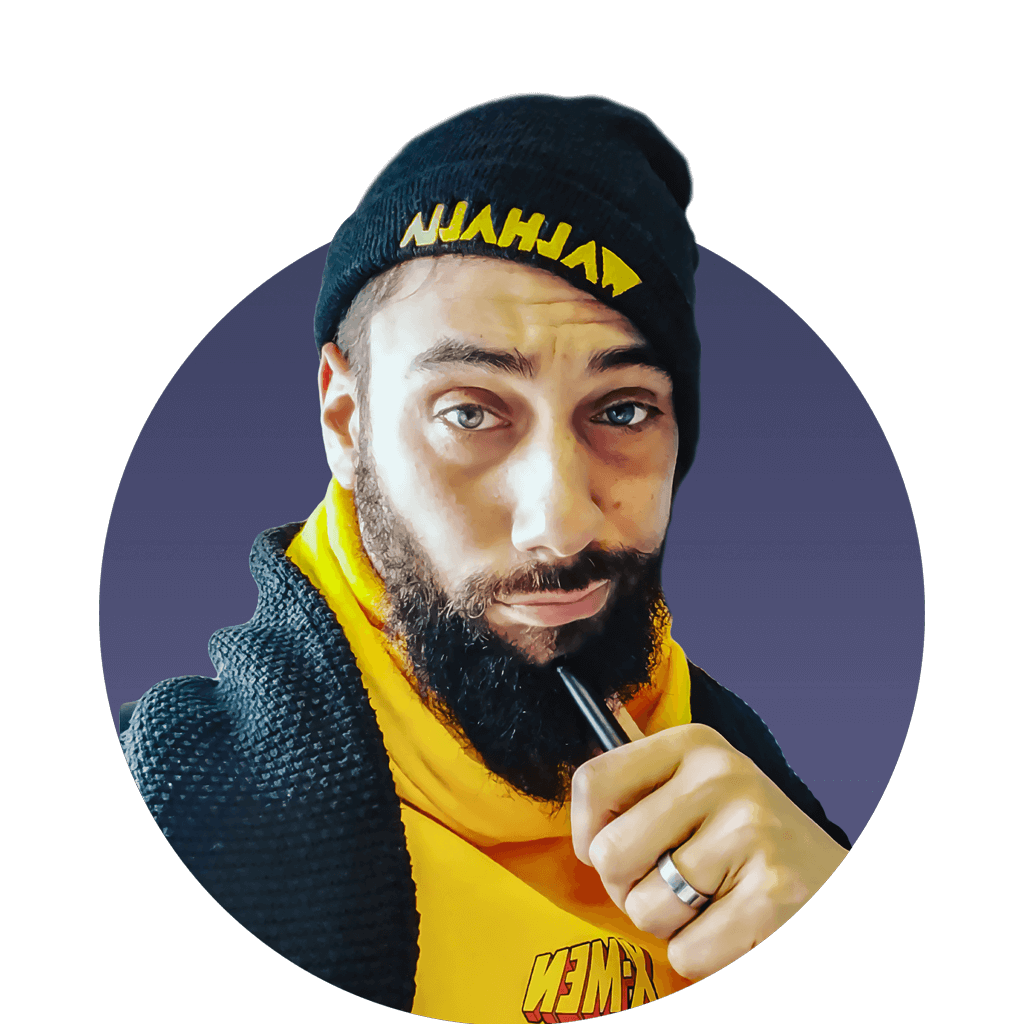 PixelKaiju is the alter ego of Jordy te Braak, an illustrator and toy designer living in the Netherlands. He has worked for clients such as Disney, Nickelodeon, Samsung and The Coca-Cola Company. His own "Pixelkaiju" brand (the little blue guy) has been featured in multiple art gallery exhibits and online games.
Jordy's inspirations are widespread and his design style can best be seen as a blend of American comics, a dash of manga and a lot of bold colors with heavy outlines. He loves outlines. Weirdly enough, street art has never really been that big of an influence. He was that geeky kid reading comics and playing with Transformers, while imagining He-man getting his ass kicked by Skeletor. Apparently, that part of him has never grown up.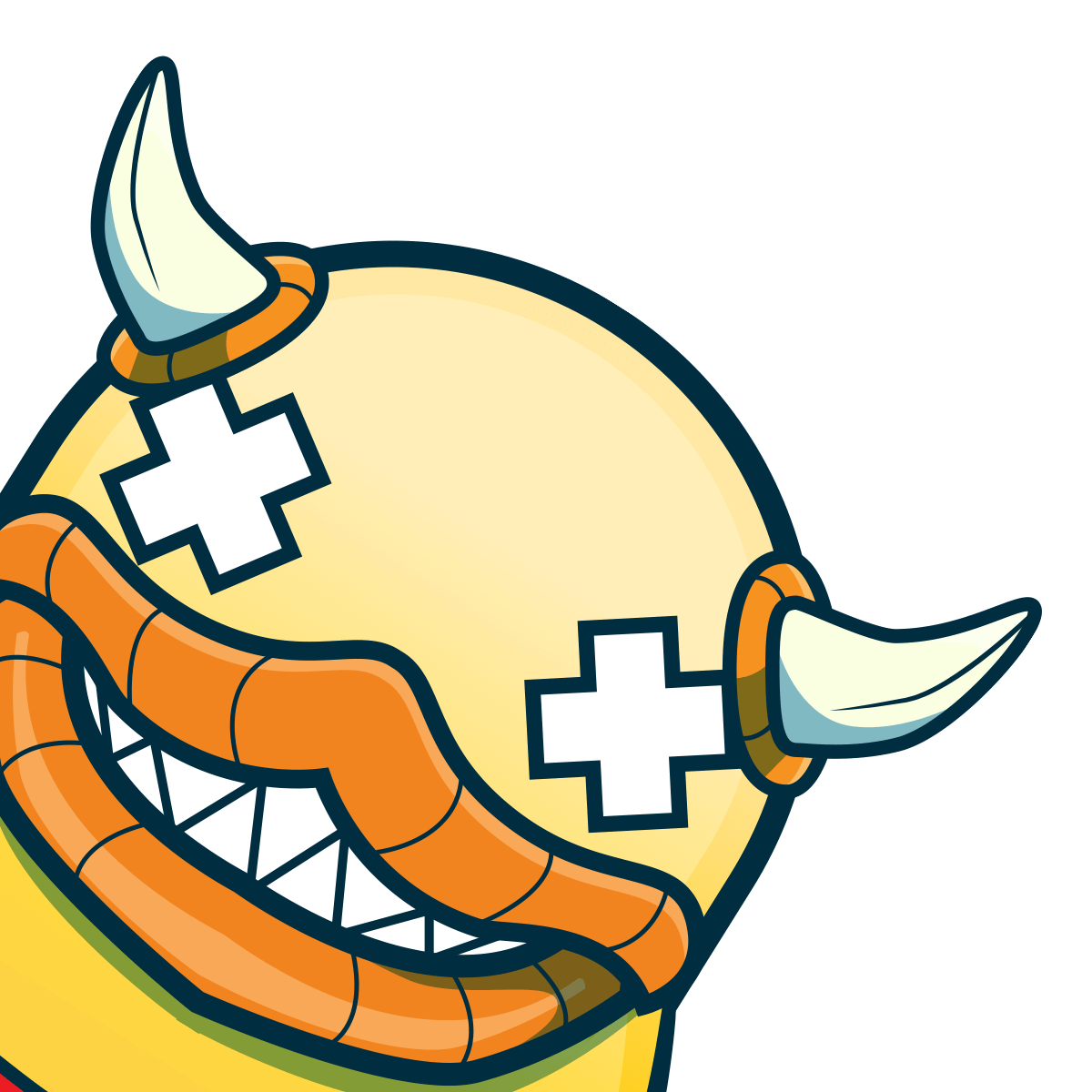 The first wave will be a collection of 7777 generated 2D NFT's, using more than 350 unique attributes. Holders of the Kaiju Legends NFT will have access to "The Portal", an exclusive members-only area.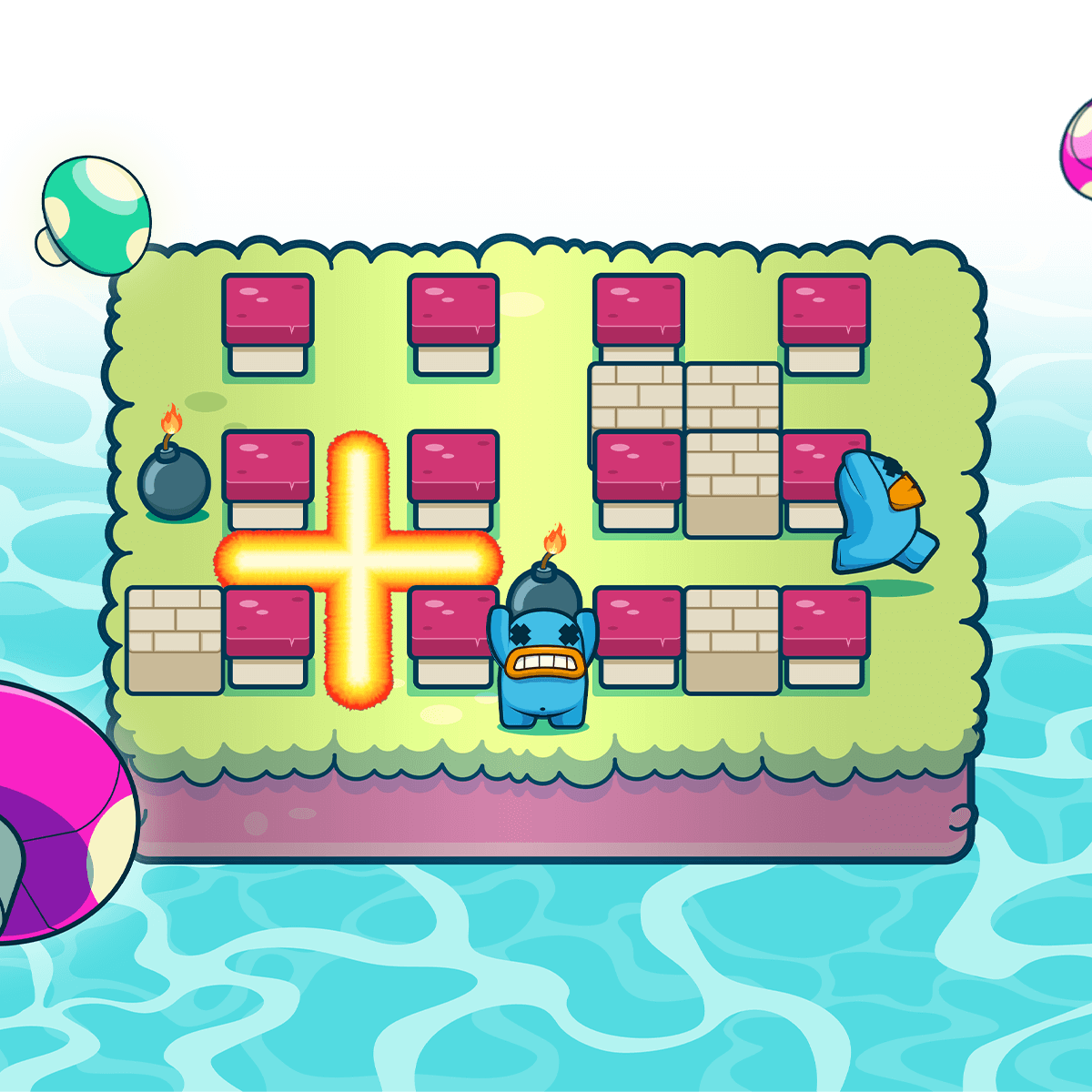 As our team has an extensive background in game-development, it's only natural that the second Kaiju Legends wave consists of a 4-person multiplayer arena battle game. Players can battle each other in 'last Kaiju standing' style and earn 'Kaiju Coin' for every victory.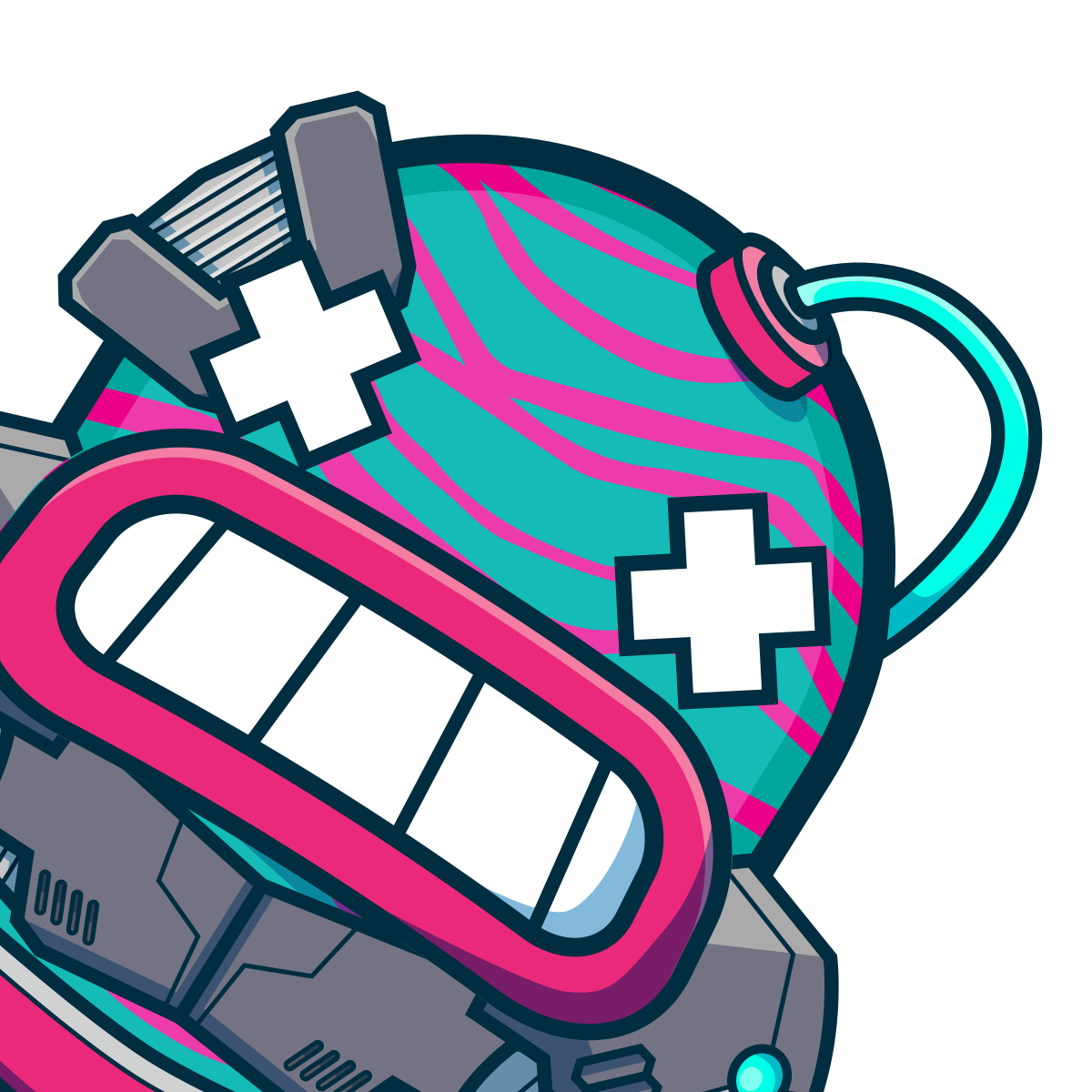 Since we're aiming to build our own eco-system, we plan to release our own token earned by Kaiju Legends holders. The Kaiju Coin will be the backbone of the ecosystem and we will be integrating it as an in-game currency for the Kaiju Legends Arena game but also to purchase merchandise and physical toys.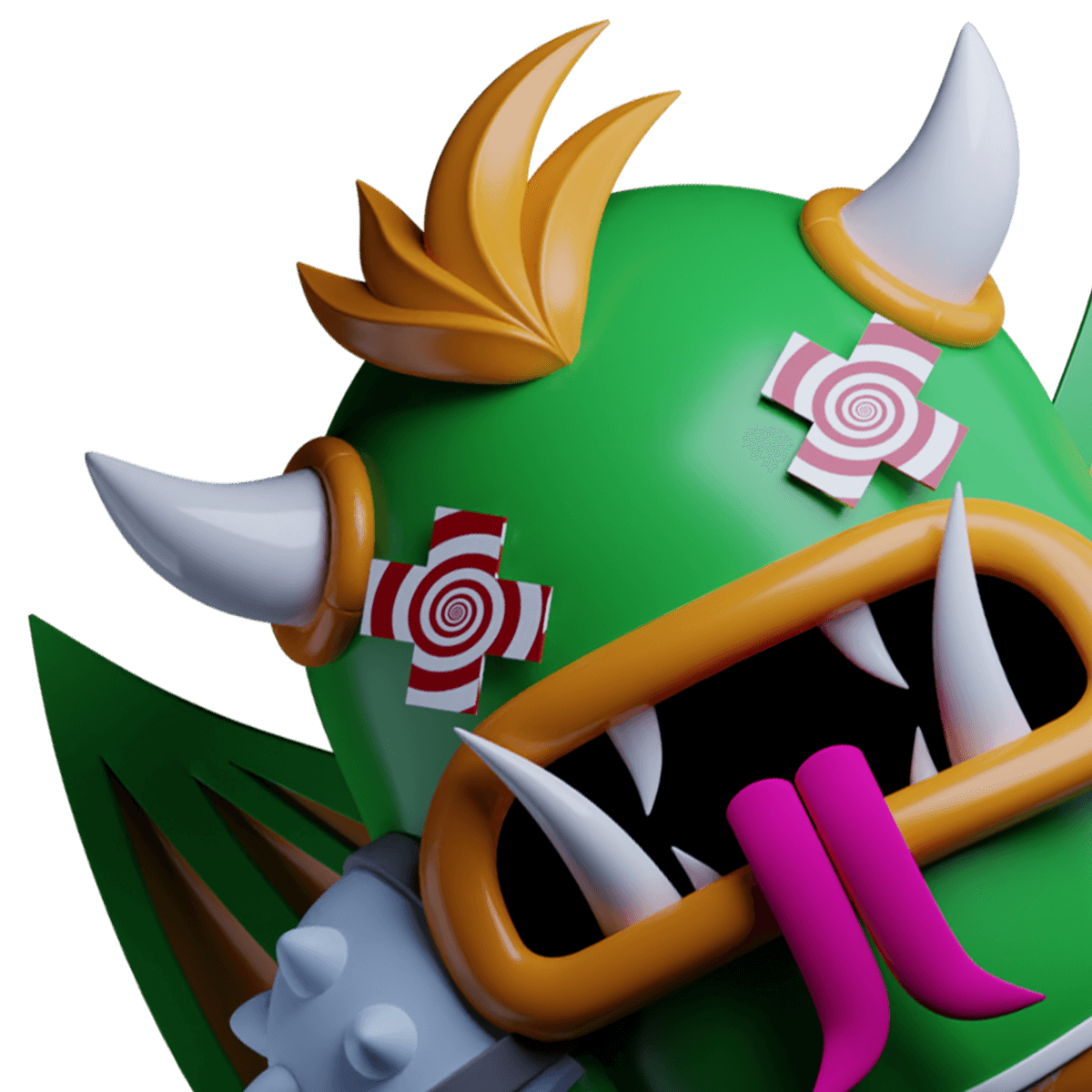 Get ready for the future! Kaiju Legends will be crossing over to all other channels. We're talking animated 3D Kaiju ready for action, exclusive merchandise and partnerships, awesome real life physical toys and more!
Each kaiju is one of a kind and programmatically generated from over 350 possible traits with a wide array of colors, facial features, outfits, headwear, accessories, and backgrounds. All kaiju are adored, but some are rarer than others.
The Kaiju are stored as 7777 tokens on the Ethereum blockchain and hosted on IPFS. (See Record and Proof.) Purchasing a Kaiju costs 0.15 ETH if you are whitelisted and 0.15 ETH in the public sale.
Every Kaiju Legends holder has access to "The Portal", an exclusive members-only area, for which a Metamask sign-in is required.
Join Whitelist
First wave
The first wave will focus on the launch of the Kaiju Legends NFT and the Kaiju Coin token. During this stage of the project we will be running giveaways and getting the project out there on Twitter and Discord. Finally, there will be a very creative wave to get on the public whitelist. More info coming soon!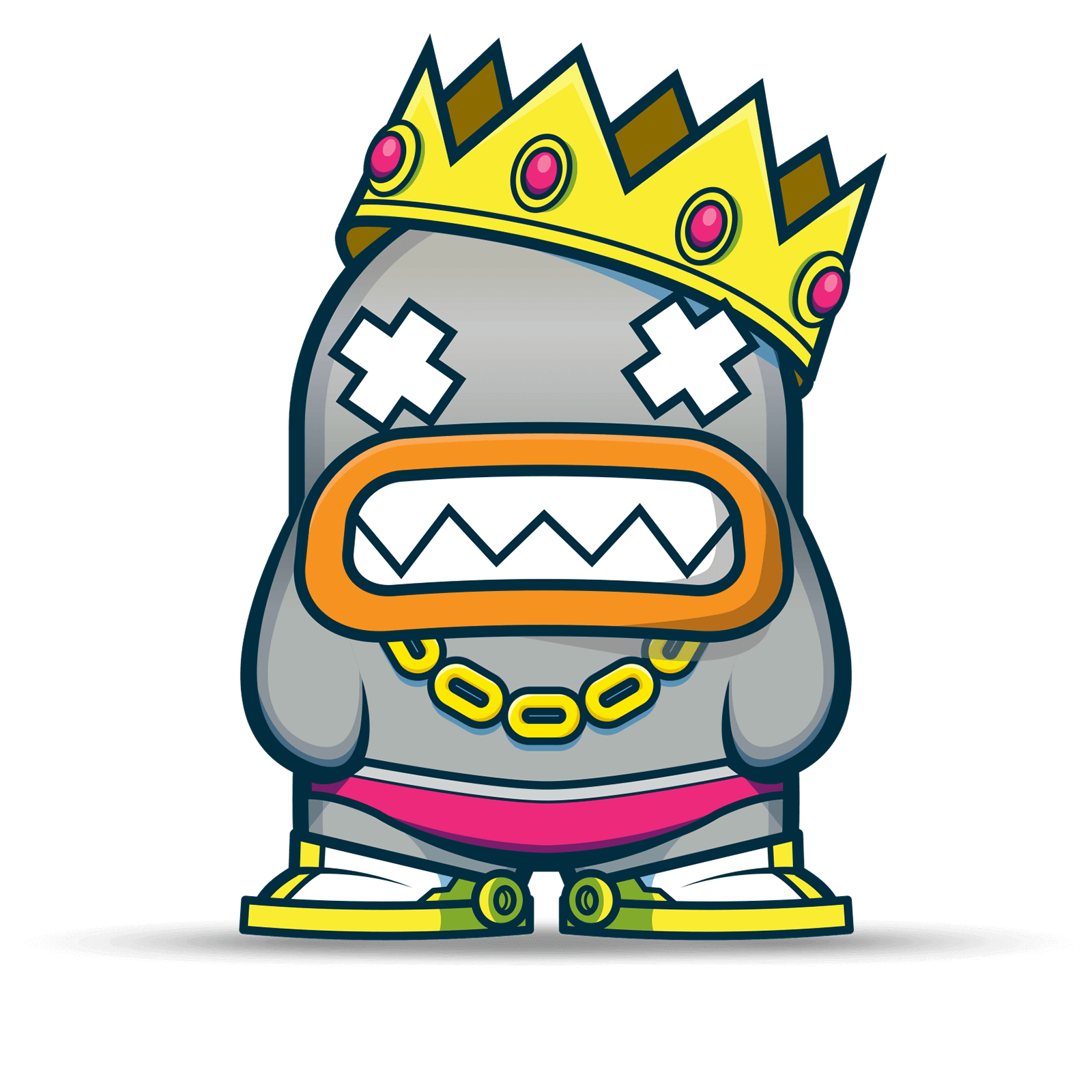 Second wave
The second wave is all about Kaiju Legends Arena, a four person multiplayer battle arena game (for desktops and mobile devices). The development team will be expanded and the website and roadmap will receive an update. Our charity fund will get its first injection.
Third wave
Our third wave will introduce DAO and community voting. Kaiju Legends holders will be able to vote on project priorities and advancement. The Kaiju Legends merch store will go live and new details about the (physical) toy line-up will be revealed.
Fourth wave
The fourth wave is the future: expect a new 3D Kaiju Legends NFT drop and more multiplayer games to be added to the Kaiju Legends Arena.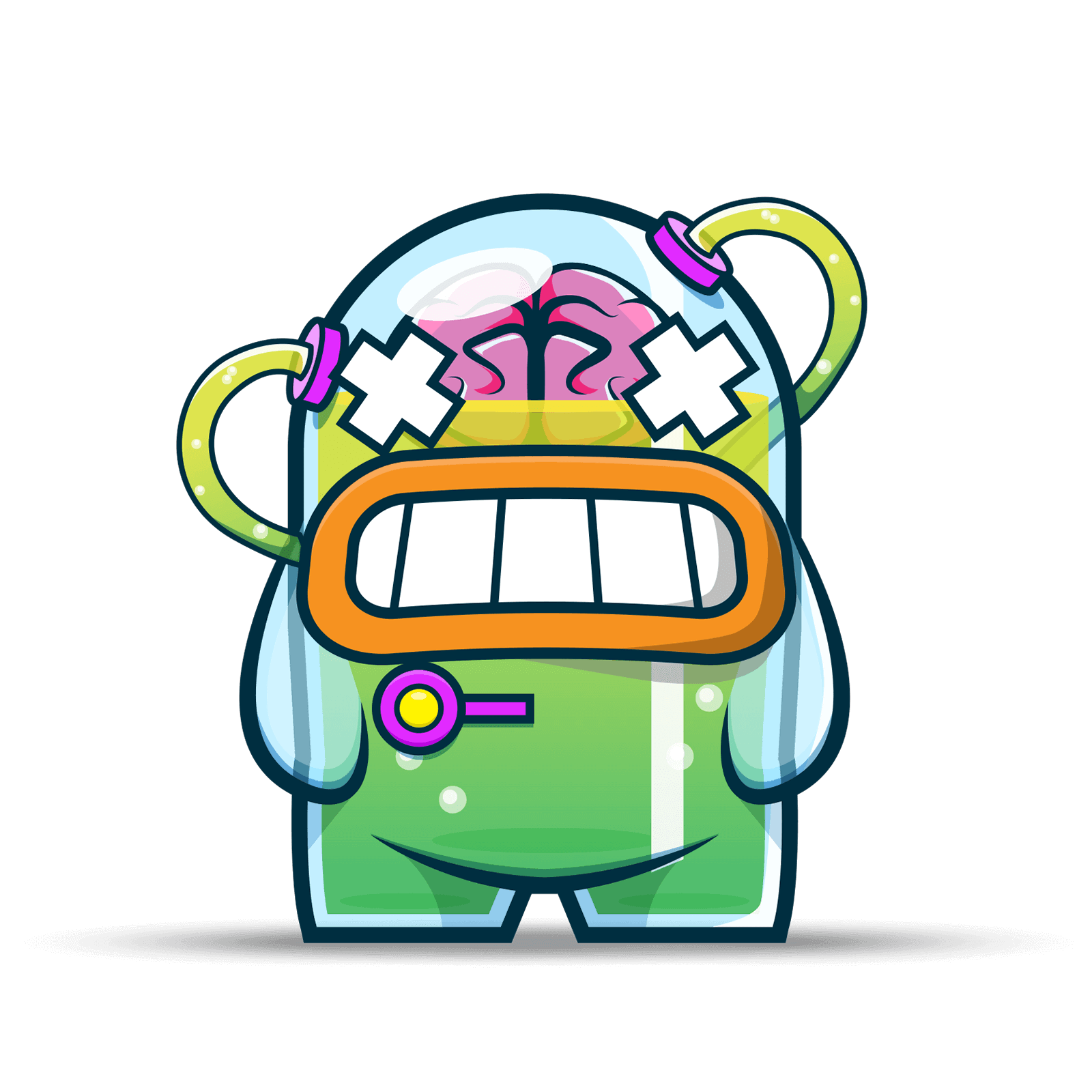 Frequently Asked Questions
In order to participate in the whitelist you need to have a historical or popular NFT in your wallet. Partnership announcements coming soon.
Owners of Kaiju Legends have full commercial art rights for the Kaiju Legends they own. In other words, you own the IP.
An NFT, or non-fungible token, is a non-interchangeable unit of data stored on a blockchain, a form of digital ledger. Types of NFT data units may be associated with digital files such as photos, videos, and audio.
The term "non-fungible" refers to the fact that an item is unique and not interchangeable. On the flip side things, cash and cryptocurrency are fungible. You could swap a dollar for another dollar and nothing would really change. NFTs are unique.
MetaMask is the most popular digital wallet in the NFT space. MetaMask is a browser extension (available in Chrome, Firefox and Brave) that is used to store, send, and receive Ethereum and ERC20. In other words, it allows users to make Ethereum transactions through regular websites. MetaMask can be used to store keys for Ethereum cryptocurrencies only.
Turn off Discord DMs and never accept friend requests from strangers. Scammers often send convincing DMs posing as official Discord members, offering stealth mints, which in fact are just fake sites designed to take your Eth. above all else NEVER GIVE OUT YOUR SEED PHRASE/ SECRET RECOVERY PHRASE! Nobody should know this apart from you. Anyone that has access to your seed phrase can access everything in your wallet.
Here at Kaiju we put the safety and wellbeing of our members as a top priority. If you have any concerns at all do not hesitate to open a support ticket with us on Discord, and we will reply as quickly as possible.
'Gas' is the fee paid to miners for processing your transactions. In short, this is the cost of making sure your transactions are protected and secured with the need for a central system, like a bank.
The system works on a standard supply and demand mechanism, so when many people are using the network at the same time, the price of gas increases.
Physical appearance, provenance, and utility are all drivers for the value of an NFT. Kaiju Koins have been built to lead the way with all three.